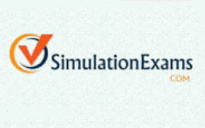 Simulationexams.com, recently updated it's Comptia Network+™ practice exam to reflect up to date exam objectives. You may download the most recent practice tests from here: http://www.simulationexams.com/downloads/comptia/network+download.htm
You may also download Network+ cram notes by going to http://www.simulationexams.com/cram-notes/networkplus-cram-notes.htm
Network+ practice tests offered by simulationexams.com consists of 400+ questions with answers and explanations for thorough preparation. The tests are updated from time to time to keep up with the changes in the exam pattern and syllabus. The question types consist of multiple choice questions (MCQs), drag n drop type, and hot spot, and simulations. The question db difficulty is in line with what you encounter in the real certification exam.
The objectives covered by Network+ exam include networking fundamentals, network implementation for home and small business organizations, network security, and professional conduct and practice. You may check out the Network+ practice questions by visiting the site. Another resource available is Network+ labsim from certexams.com.
The lab sim contains several labs for hands on practice ensuring thorough preparation before appearing for the Network+ exam. Several labs on networking fundamentals, DNS, DHCP, and network troubleshooting have been provided.  Other practice tests available from Comptia stream are A+ Core 1, A+ Core 2, Security+ and Server+.
Disclaimer: Note that Comptia is a registered trademark of Comptia organizzation, and  Network+™ is a trademark of Comptia. Simulationexams.com is not associated with Comptia organization.