You may also be interested in Sim-Ex™ Practice Exams for Network+
Sim-Ex™ Lab Simulator for Network+
Simulationexams.com offers Sim-Ex Lab Simulator for Network+ which include 100+ lab exercises on topics including Knowledge of Networking Technologies, Layers, TCP/IP, Knowledge of Networking Practices, Installing, Supporting and Troubleshooting Networks including Ehternet 10baseT, 100BaseT, Token Ring networks. Recent upgrade adds Gigabit Ethernet, and Wireless networking
Lab Simulator provides detailed labs for candidates to get hands on experience before taking exam.
Sim-Ex™ Lab Simulator for Network+ features:
Include 50+ practice Lab exercises
Configure Wireless Access Point, DHCP Server, and Switches.
Supports short form commands, and tab in IOS simulator.
Network designer provides drag and drop feature for inserting devices and connectors. GUI based device configuration.
Designer supports Workstation, Server, Access Point, Router and Switch (IOS) network simulator.
Connectors available are Serial, Ethernet, IsdnBri, Frame Relay, Fast Ethernet
Lab manual with detailed steps for each lab exercise
Instant online activation using program interface
Bookmark labs, create lab profiles.
Backup and restore lab status
Download File Details:
Download file size: 16.5 MB
Version : 1.8.0
Approximate download time @24 Mbit/s ADSL...5s.
Compatible with Win 7, Win 8, Win 8.1, Win 10, Win 11 (32-bit and 64-bit) Operating Systems
Sim-Ex Lab Simulator for Network+ Screen Shots: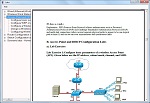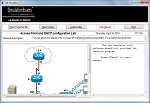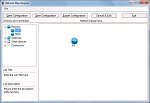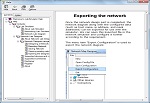 Disclaimer: Simulationexams.com is not affiliated with any certification vendor, and Sim-Ex™ Practice Exams are written independently by SimulationExams.com and not affiliated or authorized by respective certification providers. Sim-Ex™ is a trade mark of SimulationExams.com or entity representing Simulationexams.com.Network+™ is a trademark of CompTIA® organization.