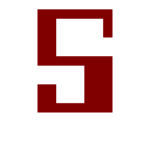 Simulationexams.com, leading provider of practice exams and network simulators, recently released practice tests for Comptia®. A+ Core1®. and Comptia A+ Core2®. exams.  Currently, the practice tests are available for mobile devices including Android phones and Apple iOS phones. As you all might be aware, the existing exams, 220-901 and 220-902 are going to be retired by 31st July 2019 (English language version). The same are going to be replaced by 220-1001 (A+ Core 1) and 220-1002 (A+ Core 2) respectively. A few significant inclusions are Windows 10 operating system, and enhancement in virtual services such as Cloud services. Mobile devices and security have also been given more importance in recent revision. Over all, 85% of the syllabus remains to be same as that of older one.
Desktop versions of the practice tests will be released in few days and the same will be announced accordingly. The topics (objectives) covered in the new exams are given below:
Exam: A+ Core 1 (Code: 200-1001)
Passing score 675 (on a scale of 100–900)
DOMAIN                       PERCENTAGE OF EXAMINATION
1.0 Mobile Devices   14%
2.0 Networking        20%
3.0 Hardware            27%
4.0 Virtualization and Cloud Computing                   12%
5.0 Hardware and Network Troubleshooting          27%
Total 100%
Exam: A+ Core 2 (Code: 220-1002)
DOMAIN                                  PERCENTAGE OF EXAMINATION
1.0 Operating Systems      27%
2.0 Security                           24%
3.0 Software Troubleshooting             26%
4.0 Operational Procedures                  23%
Total 100%
Number of questions Maximum of 90
Types of questions Multiple choice and performance-based
Length of test 90 minutes
Recommended experience 12 months of experience as an IT support specialist
Passing score 700 (on a scale of 100–900)
It may be notes that the passing score for Core 1 is 675 where as that of Core 2  is 700 on a scale of 100-900.
The practice tests offered by simulationexams.com cover all the objectives and include performance based questions.
You may download the practice tests by clicking on the links given below:
Android versions of the A+ Exam:
Apple iOS versions of the A+ Exam:
Check out the website for most recent updates and download the software.
All Simulation Exams practice tests, study guides and/or material are neither sponsored by, nor endorsed by, nor affiliated  with CompTIA® or any other company. All trademarks are trademarks of their respective owners and duly  acknowledged. A+™, Network+™, i-Net+™, Server+™,Security+™ are registered trade marks of CompTIA®.