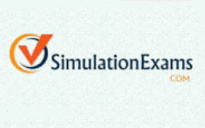 The current version of Cisco CCNA 200-125 is retiring on 23rd Feb 2020. Several other associate level exams, such as CCENT, CCDA, CCNA Security are also retiring along with CCNA. The new exam CCNA 200-301 will have completely revised syllabus with focus on hands-on experience and less coverage of TCP fundamentals. New areas included are Cisco Wireless Controllers (WLCs), Cisco Digital Network Architecture (DNA), and Networking Security (enhanced).
It is recommended that those who are in the middle of preparation for CCNA 200-125 or those who had already completed CCENT, to finish CCNA before the deadline. Else, your CCENT certification would not be of any help to continue to CCNA 200-301.
The new syllabus doesn't cover RIP, and BGP. More focus is put on broad spectrum of technologies including router IOS, network security, Cisco DNA, and WLC configuration and testing. You may download the practice tests for CCNA 200-125 or CCDA.
Wish you good luck!
All Simulation Exams practice tests, study guides and/or material are neither sponsored by, nor endorsed by, nor affiliated with Cisco® Systems or any other company. All trademarks are trademarks of their respective owners and duly acknowledged. CCNA™, CCENT™, ICND2™, CCNP™, CCIE™ are registered trade marks of Cisco®Systems. The practice tests material is a copyright of SimulationExams.com and the same is not approved or endorsed by respective certifying bodies