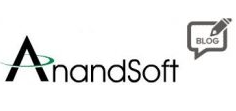 Anand Software and Training
, leading software developer and
 practice exams provider
, offers practice tests including Cisco®  CCNA® , CCNP, CompTIA A+® , Network+® , Security+® , Juniper JNICA® . The practice exams software is available on all major operating systems including Windows, Mac, iOS, and Android.

The important features of the Practice Test exam engine are given below:
1. Support for various question types including MCQs, D n D, Testlets, and Hotspots.
2. Screen configuration options such as font adjustment, night mode, and full screen view.
3. Feature adjustments like enable/disable timer, exam/learn modes, show/hide navigation buttons such as previous/next, show/hide flash cards
4. Review screen for reviewing all questions in a single screen and selecting any question randomly for review
5. Score card with category wise scoring
6. Detailed stats
Further, all the practice tests have been grouped into the exam engine so that candidates can download and install any exam module such as CCNA or A+ without having to leave the exam environment. The downloads are available in trial versions which are limited to 25 questions. The full version will have 300+ questions and answers. HTML enabled flash cards provide media enabled pages with detailed explanation for each question.Visit here for downloading COMPTIA and Cisco Cortication Practice Tests and explore further
COMPTIA Certification Practice Test
About Anand Software and Training: Anand Software and Training, a privately held Bangalore based company, is engaged in the development of exam sims and network sims. JNCIA®  is a trademark of Juniper Networks® . The company  specializes in development of desktop applications using .net, Java, and other Open Source technologies.

Disclaimer: Anand Software and Training is not associated with Cisco®  or Comptia® organization. Comptia A+®, Network+®, and Security+® are trademarks of CompTIA orgnaization. CCNA®  is a trademark of Cisco® . All trademarks are the trademarks of their respective owners and duly recognized.