Android app for CCNP ENCOR 350-401 exam simulator provides 200+ practice questions from latest syllabus of CCNP™ certification exam CCNP™ ENCOR 350-401 offered by Cisco®.
Free App supports only 60 practice questions from CCNP ENCOR 350-401 syllabus with all the features as full app to save results and exam review.
Question types supported are
Multiple choice single answer
Multiple choice multiple answer
Exhibit Type
Drag and Drop
Complete explanation is provided for each question in Learn mode, and actual exam environment is simulated in Exam mode. Options to save the results and reviewing questions are provided.
Links to android apps:
CCNP ENCOR 350-401 Exam Simulator – Free App : Download Free App From Play Store
CCNP ENCOR 350-401 Exam Simulator – Full App : Download App From Play Store
Some screenshots of the App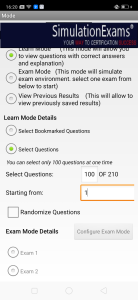 Exam Modes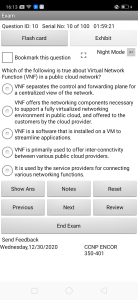 Multiple choice single answer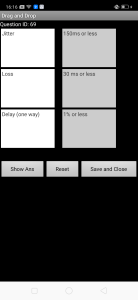 Performance Based Question (Night Mode)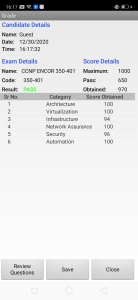 Grade Screen with Category wise scoring
  Review Questions with explanation