A+ Essentials (220-801) Practice Tests Download
Retired! Go to latest A+ Core 1 Practice Test
A+ Essentials Practice Tests Features:
The practice tests will have 425+ questions with detailed answers, and conform to the latest exam objectives. The question types include multiple choice questions, drag-n-drop and exhibit based. Other practice tests available include A+ Practical Application, Server+, Network+, Security+
The exam objectives for Comptia A+ Essentials include hardware, troubleshooting and maintenance, operating systems, networking, security, and basic handling of customer services.
The practice tests are useful for candidates who have planned to take the certification exam in the next couple of weeks, or for those who would like to know their proficiency in a given area.
Download Sites:
Some Screen Shots of A+ Essentials (220-801) Practice Tests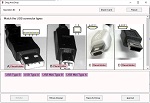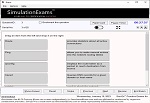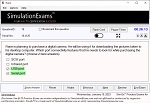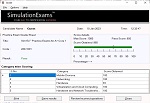 What our customers are saying ...
Your exam was very helpful, I passed the CCNA test!! - Ricardo Mundarain.
The A+ tests helped me pass the test with an 82% -- Malcolm Tranberg
Your content and subject matter are good. I recommend improvement on test engine features -- Kim White
Yes, we have greatly improved the test engine features, just try our free demo now! The features now include immediate online activation, auto updates to question database, simulation type questions and much more.
I had a few clarifications required during installation. Your technical support was good, that I got clarifications on time. -- Yong jiang
Thank you for your assistance in installing and using the product, much appreciated! -- Lorraine
Related Product: A+ Practical Application 220-802 Network+ Practice Tests Security+ Practice Tests and Server+ Practice Tests
Retired Tests :A+ Essentials (220-701) A+ Essentials (220-601) A+ IT Technician (220-602) A+ Depot Technician(220-604) A+ Remote Support Technician (220-603)