Welcome to Simulation Exams. We provide Sim-Ex™ Practice Exams for CCNA, CCNP, A+, Network+, Security+, Server+ and several others that help test your preparedness for taking the actual certification exam. Practice tests help in consolidating your concepts, preparation and also as exam cram. Each test is based on respective vendor's published exam objectives and designed to help attain certification. Several question types are supported to provide actual exam experience to the Users.
Practice Exams:
Our practice exams include highly relevant questions for respective certifications.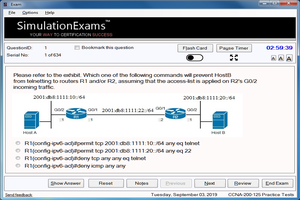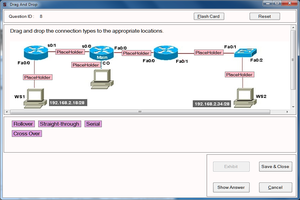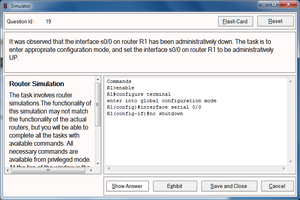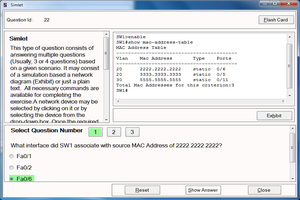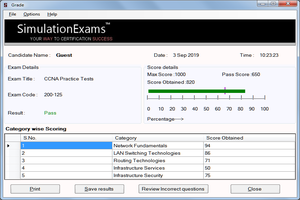 Some features of Practice Exams:
1. practice exam simulator can be run in learn mode (with correct answers and flash cards for each question) or in Exam mode (which simulates exam environment along with time restrictions).
2. Both learn and exam modes can be configured to set number of questions for each exam, question categories, exam duration and permitted buttons.
3. At end of each exam a detailed report is provided along with category wise scoring.
4. All the exams results can be saved and reviewed in future.
5. We provide most relevant question types for each certification like router simulator, simlet and testlet type questions for Cisco, Juniper certification practice tests and performance based questions like drag and drop for Comptia certification.
6. Instant activation of the full version can be done using program interface.
Recently Released Products..
Latest from our Blog..
About IT Certifications..