OCPJP™ 1.6 (Java Programmer Certification) 1Z0-851 Practice Tests Download
OCPJP™ Practice Tests Features:
The OCPJP (Formerly known as SCJP) practice tests consist of 250+ questions, each question with detailed explanation. Question types include multiple choice single answer and multiple choice multi answer, and drag n drop questions. The demo version is limited to about 30 questions. The full version may be activated using program interface immediately after confirmed order.
The test engine features integrated test environment, wherein, candidates can update any updates automatically. Please refer to the activation procedure for help with automatic product activation. Refer to download and installation for help with installing the product.
Download Sites:

* Get 30% off on listed price, offer valid for a limited time only!
Download File Details:
Download file size: 4.25 MB
Version : 6.8.0
Approximate download time @24 Mbit/s ADSL...2s.
Compatible with Win 7, Win 8, Win 8.1, Win 10 (32-bit and 64-bit) Operating Systems
Practice Tests Features:
Include 250+ highly relevant questions
Answers with detailed explanation for each question
Online Activation of the full version
Category wise scoring, and reporting
Conforms to the latest exam objectives
Some Screen Shots of OCPJP™ Practice Tests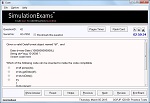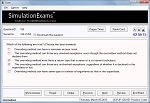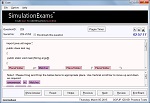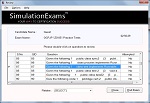 Disclaimer: All Simulation Exams practice tests, study guides and/or material are neither sponsored by, nor endorsed by, nor affiliated with Oracle® or any other company. All trademarks are trademarks of their respective owners and duly  acknowledged. OCA™, OCPJP™ are registered trade marks of Oracle®. The practice tests material is a copyright of SimulationExams.com and the same is not approved or endorsed by respective certifying bodies. Thank-you for your interest in Simulation Exams. Please see read me file before you download, install, and/or use any software from SimulationExams.com For any information or questions regarding this Website, please e-mail webmaster at simulationexams.com