PMP™ Practice Exams Android Application

PMP™ Practice Exam Android App Features:
Android app for PMP exam simulator provides 250+ practice questions from latest syllabus of PMP certification exam. Complete explanation is provided for each question in Learn mode, and actual exam environment is simulated in Exam mode. Options to save the results and reviewing questions are provided.
Question types supported are
Multiple choice single answer

Multiple choice multiple answer
Exam simulator has two modes
learn mode : Lets you view all questions with correct answers and detailed explanation for each question,

Exam mode : Simulates exam environment with time limit and score calculation at end of the exam.
Results can be saved and questions can be reviewed later with correct an incorrect answers.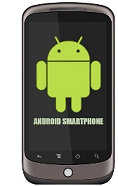 Some Screen Shots of PMP™ Practice Exams Android App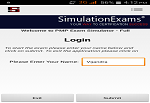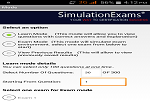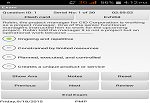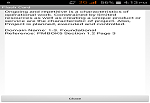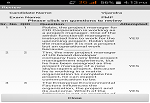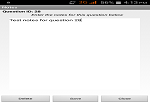 Related Android Apps : JNCIA-Junos Android App
Disclaimer: All Simulation Exams practice tests, study guides and/or material are neither sponsored by, nor endorsed by, nor affiliated with Program Management Institute (PMI)® or any other company. All trademarks are trademarks of their respective owners and duly  acknowledged. PMP™ is registered trade marks of Program Management Institute (PMI). The practice tests material is a copyright of SimulationExams.com and the same is not approved or endorsed by respective certifying bodies. Thank-you for your interest in Simulation Exams. Please see read me file before you download, install, and/or use any software from SimulationExams.com For any information or questions regarding this Website, please e-mail webmaster at simulationexams.com