Sim-Ex™ Practice Exams Android App for JNCIA

Practice Exam Android App Features:
Android app for JNCIA-Junos exam simulator provides 250+ practice questions from latest syllabus of JNCIA-Junos exam JN0-104. Complete explanation is provided for each question in Learn mode, and actual exam environment is simulated in Exam mode. Options to save the results and reviewing questions are provided.
Question types supported are
Multiple choice single answer

Multiple choice multiple answer

Exhibit type
Exam simulator has two modes
learn mode : Lets you view all questions with correct answers and detailed explanation for each question,

Exam mode : Simulates exam environment with time limit and score calculation at end of the exam.
Results can be saved and questions can be reviewed later with correct an incorrect answers.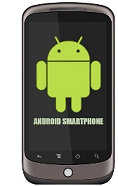 Some Screen Shots of Practice Exams Android App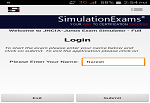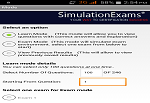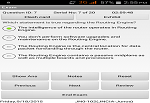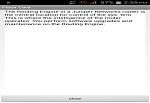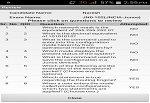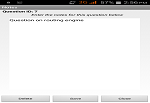 Related Android Apps : Sim-Ex™ Practice Exams Android App for PMP
Disclaimer: Simulationexams.com is not affiliated with any certification vendor, and Sim-Ex™ Practice Exams are written independently by SimulationExams.com and not affiliated or authorized by respective certification providers. Sim-Ex™ is a trade mark of SimulationExams.com or entity representing Simulationexams.com.JNCIA® is a trademark of Juniper® systems.